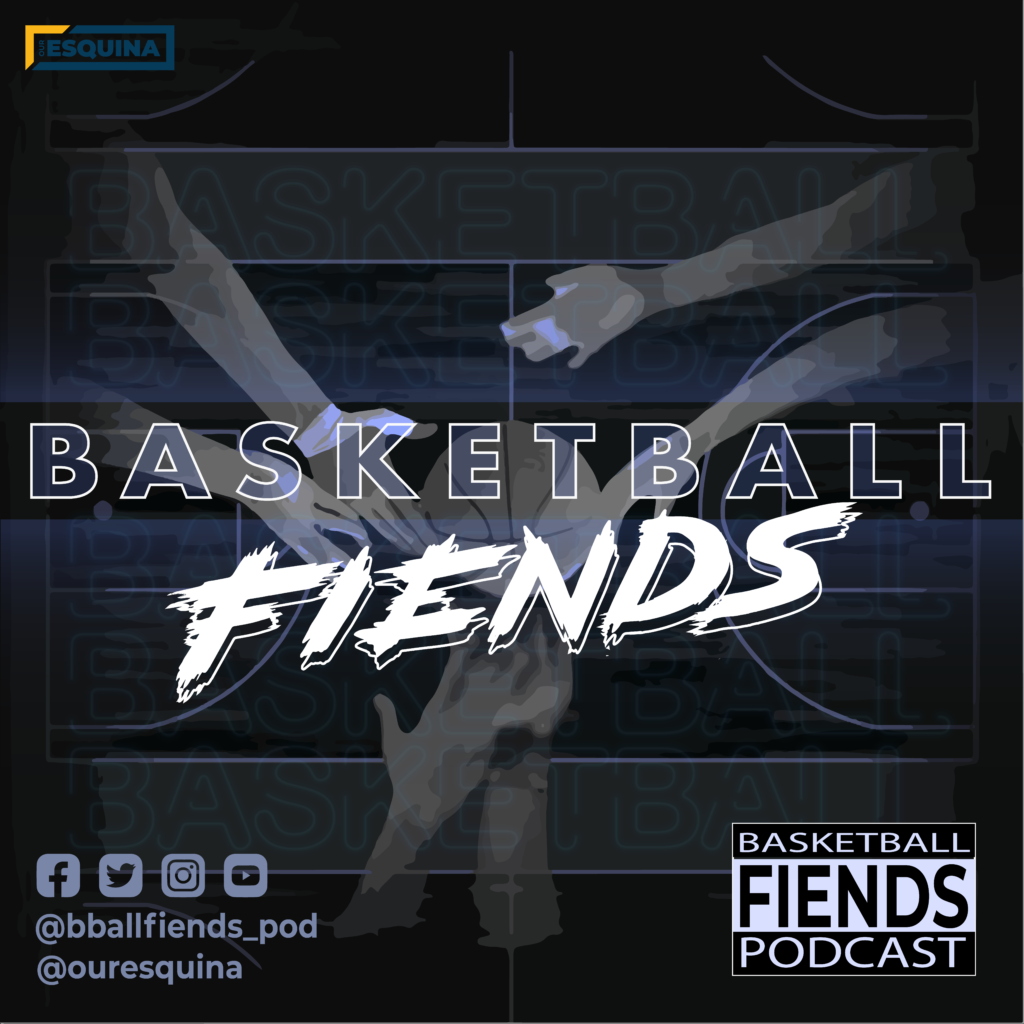 March Madness Recap and Sweet 16 Breakdown
In this episode, Jesus and Alex go off the rails in the best way possible. The duo recaps the first rounds of March Madness. Then they discuss Steph Curry's season-ending injury. Is LeBron James going to lead the league in scoring? Finally, Kyrie Irving gets the best birthday gift.
Hosts: Alex Aguilera and Jesus Acevedo Jr.
Subscribe: Apple Podcasts / Google Podcasts / Spotify / Amazon / Stitcher
About Basketball Fiends
The Basketball Fiends is a half-hour podcast on all things NBA and the game of basketball. Every week, Jesus and Alex discuss the hottest NBA topics, with some off-court topics here and there. And when the duo isn't debating, they'll interview players, coaches, and those that cover the game. If basketball runs through your veins, this is the podcast for you.
Get the Our Esquina Email Newsletter
By submitting your email, you are agreeing to receive additional communications and exclusive content from Our Esquina. You can unsubscribe at any time.