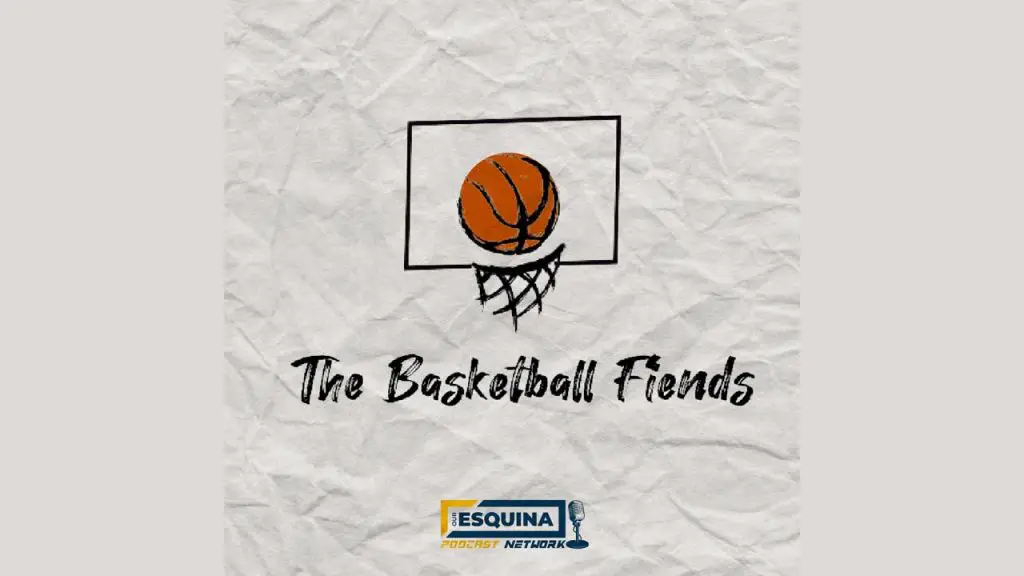 Basketball Fiends unpack recent playoff series, the Celtics' shakeup and look ahead
Back for another episode, this week Jesus Acevedo Jr. and Alex Aguilera recap the Atlanta Hawks' series victory over the New York Knicks in five games. They looked back and ahead in another exciting episode.
It's no secret the Basketball Fiends are excited about the NBA playoffs.
With first-round matchups starting to wrap up, Jesus and Alex discuss some of their predictions. Whether they got it completely wrong or sort of right, the guys will discuss what they were thinking.
The Hawks took care of business against the Knicks, and the Basketball Fiends admittedly were not expecting that. Jesus and Alex talk about Trae Young's greatness. They'll tell you what to expect from the Knicks moving forward.
The Jazz were able to handle the Grizzlies in five games, but the guys are intrigued by an up-and-coming Memphis squad that could see success down the road as they mature. Plus, the Basketball Fiends tell you how the Jazz could be poised for a deep run into the playoffs.
Up in Boston things are shaking up. With the retirement of president of basketball operations Danny Ainge, head coach Brad Stevens steps in as the new president of basketball operations. Jesus and Alex dissect what this means for the Celtics in the coming years. They discuss potential candidates for Stevens' former position.
To round things out, the guys also give a little preview into the much-anticipated series between the Milwaukee Bucks and the Brooklyn Nets. Can the Bucks' defense control the Nets' big three? Or will the Nets big three be too much to handle for the Bucks?
Hosts: Alex Aguilera and Jesus Acevedo Jr.
Subscribe: Apple Podcasts / Google Podcasts / Spotify / Amazon / Stitcher
Get the Our Esquina Email Newsletter
By submitting your email, you are agreeing to receive additional communications and exclusive content from Our Esquina. You can unsubscribe at any time.