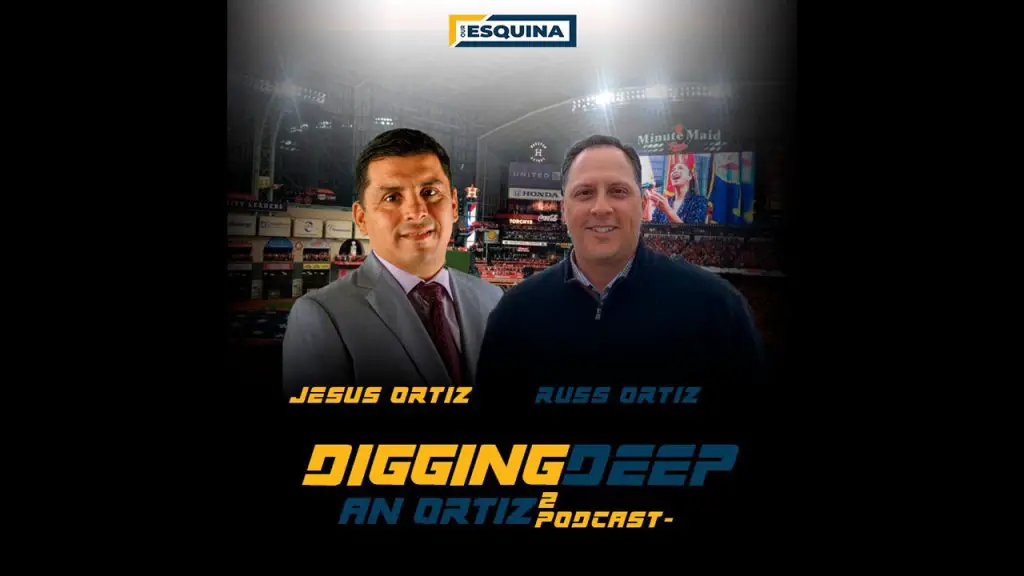 Adrián González keeps busy with business with eye on Olympics
In retirement, Adrián González has been too busy to miss baseball. When the former slugger hasn't been slugging in the ring with fellow Mexican icon Saul "Canelo" Alvarez, he has sharpened his mind online with a course from the Harvard Business School.
The man who put the accent on the jerseys in Major League Baseball, has been adding his own mark on the business world while keeping his beloved Mexico at the forefront. 
That's not to say González has completely given up on baseball. The mainstay of Mexico's World Baseball Classic teams hopes to represent Mexico at the Tokyo Olympics if they're held this summer.
"Hopefully the Olympics happen," the five-time All-Star said, "and hopefully I'll go play with Mexico in the Olympics."
González was born in San Diego and raised across the border in Tijuana. In 2000 he became the first Mexican selected first overall in Major League Baseball's June Amateur Draft when the Florida Marlins picked him.
He reached the majors in 2004 with the Texas Rangers and quickly became one of the most popular athletes in Mexico.
For Mexico, Va Por Mexico
Together with icons such as Rafael Marquez, Chicharito Hernandez and Canelo Alvarez, González has been among a small group of the most recognized athletes in Mexico. 
Through their friendship with billionaire Carlos Bremer, the sports superstars have developed strong bonds.
Earlier this month, González even sparred a few rounds with Canelo after the world champion boxer had already sparred for 11 rounds.
"You can't pass it up," he said., "I don't care if he knocks me out."
Fortunately for González, Canelo had more of the Phil Mickelson approach than the Tiger Woods approach when it comes to playing with amateurs. As González notes, the joke is that Mickelson hangs out when he plays with amateurs while Woods tries to beat them.  
Canelo let González hang out in the ring. 
"He didn't throw any real punches," said González, who has boxed to stay in shape for 12 years. "He threw a few jabs, a couple body shots, nothing to really hurt me. Even though I can handle myself in the ring, obviously with the best in the world it's a whole other level."
Canelo and González are always supporting each other on social media. They are among a group of Mexican athletes who have come together through Bremer's initiatives.
"It's great," González said. "I talk to Canelo all the time. I talk to Chicha all the time. I talk to Rafa (Marquez) from time to time. You have this pride for Mexico, and you pull for each other. I know Carlos Ortiz. I've played a round of golf with him."
González discussed his relationship with Bremer, Bremer's Value Grupo Financiero's support of athletes, the initiative to put accents on the back of jerseys, his career, the growth of baseball in Mexico and much more in the latest episode of Digging Deep, an Ortiz (squared) podcast.
Subscribe: Apple Podcasts / Google Podcasts / Spotify / Amazon / Stitcher
Get the Our Esquina Email Newsletter
By submitting your email, you are agreeing to receive additional communications and exclusive content from Our Esquina. You can unsubscribe at any time.