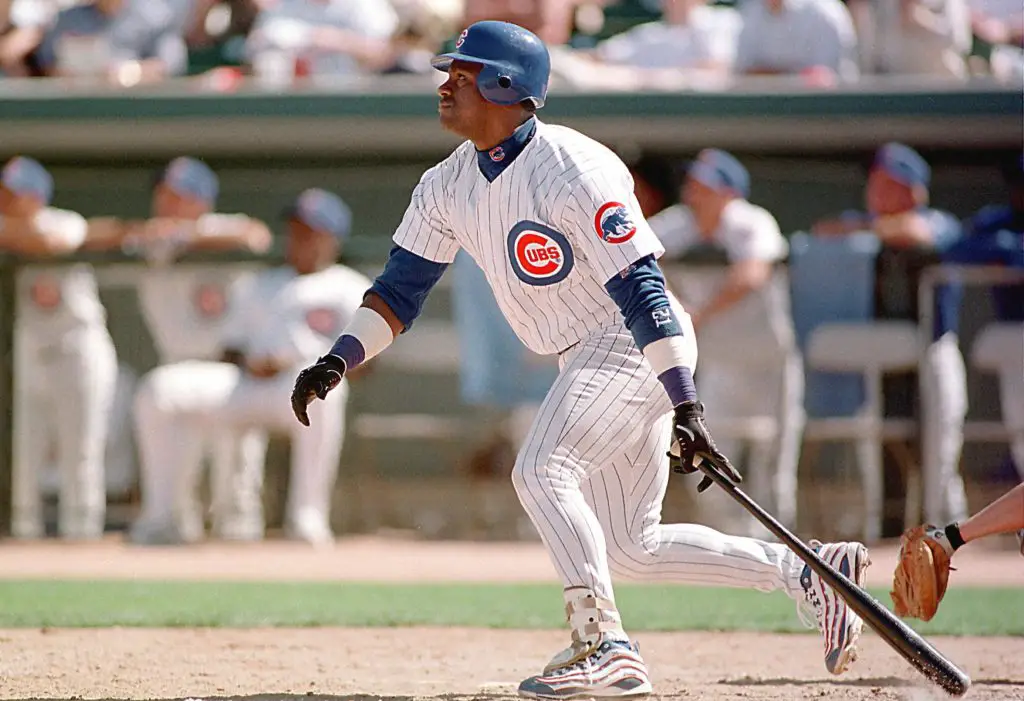 Sammy Sosa's Hall fate defined by double standards
Double standards block Sammy Sosa from Cooperstown
When former Chicago Cubs slugger Sammy Sosa looks back on his baseball legacy, he'll find that it was defined by double standards. Even in his 10th Hall of Fame ballot, native of San Pedro de Macoris, Dominican Republic, is being judged harsher than his peers.
Take his paisano, former Boston Red Sox slugger David Ortiz. Ortiz and Sosa have more in common in their personal and professional lives than not.
They come from humble beginnings in the same country. They rose to become the faces of baseball at one time or another and were never suspended for illegal use of performance enhancement drugs.
Both players also dealt with some level of controversy in their careers. Sosa was suspended for eight games for using a corked bat, and Ortiz's entourage was banned from the Red Sox clubhouse for their involvement in illegal gambling.
Still, "Big Papi" appears to be a shoo-in for the Hall of Fame in his first year on the Baseball Writers' Association of America. ballot. Sosa, however, doesn't stand a chance on his 10th.
Compared to Jim Thome
Even among some members of the 600 home run club, Sammy Sosa is held to a different standard. Take the former Cleveland Indians slugger Jim Thome, who was inducted into Cooperstown in his first ballot with 89.9% of the vote.
| | | | | | | | |
| --- | --- | --- | --- | --- | --- | --- | --- |
| Player | G | H | HR | RBI | AVG | OBP | SLG |
| Thome | 2543 | 2328 | 612 | 1699 | .276 | .402 | .554 |
| Sosa | 2354 | 2408 | 609 | 1667 | .273 | .344 | .534 |
Statistically, Thome and Sosa are virtually identical. Only three career home runs and three points in batting average separate the two. Heck, they even struck out at similar clips. Thome posted a career 24.7 K%, a rock higher than Sosa's 23.3 K%.
The only major difference between the two is – again – "Slammin' Sammy's" name was leaked in the 2003 anonymous test. Also, Sosa actually played a much tougher defensive position better than Thome.
Differentiating Sammy Sosa from Bonds and A-Rod
The only other eligible member of the 600 home run club not inducted into the Hall of Fame is Barry Bonds. Though Bonds admitted to unknowingly using an illegal substance, he was never suspended for violating MLB's illegal substance policy.
Still, he was the subject of baseball's first major steroid scandal — BALCO — as he became the face of PED use following his record-breaking 2001 season when he hit 73 home runs. Even with that, the lowest percentage of votes Bonds ever got was 36.2% in his first year of eligibility. The highest percentage of Hall of Fame votes Sosa ever recieved was 17% in 2021. Players must meet the 75 % threshold to be elected into the Hall of Fame on the BBWAA ballot.
Even Alex Rodriguez, on his first ballot, has produced more Hall of Fame votes than Sosa ever has. This is the same guy who also appeared on the leaked 2003 list and was the subject of the Biogenesis scandal, which earned him a 162-game suspension.
So, why is Sosa being judged so much harsher than his peers on the Hall of Fame ballot?
The supposed "Why"
Sammy Sosa's resume more than qualifies him for induction into baseball's Hall of Fame. He is the only player in MLB history to hit 60 or more home runs in a season three times. He is ninth on the all-time home run list with 609. Moreover, he has all of the individual accolades that a player could want, including:
1998 National League Most Valuable Player
Seven All-Star selections
Six Silver Slugger awards
Home Run Derby trophy
All of this began to be wiped clean by his appearance before Congress in 2005, where he was unfairly criticized for communicating through an interpreter. This despite being a native of the Dominican Republic, where the national language is Spanish.
There was also the infamous corked bat incident in 2003, when Sosa said that he made an "innocent mistake." A closer look and you will find that Sosa hit for better power after the incident than he did before.
Pre-corked bat – 39 games | 6 home runs | .500 SLG
Post-corked bat – 98 games | 34 home runs | .573 SLG
How much of a difference did the corked bat make anyway?
Sammy Sosa maintains his innocence
Throughout all of this, Sosa has maintained his innocence, telling ESPN's Jeremy Schapp in a 2018 interview that he never missed a test and never tested positive. He repeated these claims after the 30-for-30 episode "Long Gone Summer" aired in 2020.
"I was the type of guy that I always wanted to be in the right lane," he said after the episode aired. "That's why we fight, to let the whole world know that I never took anything."
We should believe him.
The fact of the matter is that, like David Ortiz, aside from the leaked anonymous list in 2003, Sosa never failed a PED test. Also, unlike Barry Bonds and Alex Rodriguez, he was never the main subject of a major PED inquiry or tell-all exposé.
It has all been a personal greivance we have with someone we deem to be untrustworthy. And how many players are currently in the Hall of Fame today that we can say the same thing about?
Get the Our Esquina Email Newsletter
By submitting your email, you are agreeing to receive additional communications and exclusive content from Our Esquina. You can unsubscribe at any time.