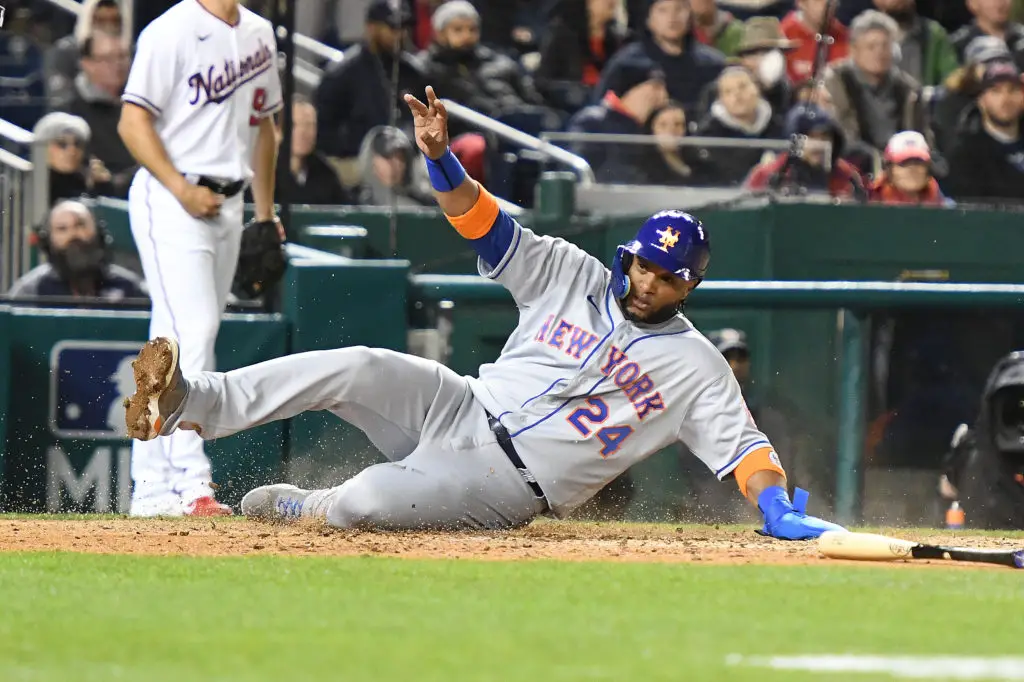 Robinson Cano makes best of return to Mets
Robinson Cano contributes in return from MLB suspension
WASHINGTON, D.C. – It was 557 days since the New York Mets' Robinson Cano last stepped on a Major League Baseball diamond. On Opening Day, he picked up right where he left off way back on September 27, 2020, right here in Nationals Park.
Entering the season, many questions surrounded the 39-year-old slugger. With a plethora of infielders already on the team, it appeared the veteran second baseman was without a place to play.
However, the Mets have done a good job welcoming Cano back after he missed all of last season serving a suspension for testing positive for a performance-enhancement drug.
He feels all the love.
"I am really more than grateful for how my teammates have treated me," he said. "That's the key part of me feeling comfortable and being able to go outside and do a great job."
This was Cano's 16th Opening Day start and he is more than grateful for the opportunity. Mets manager Buck Showalter showed faith in him by batting him fifth and slotting him into second base.
"It's always good to be on the field and be able to play, you know, the game that I love and, I mean, it's something that you can't describe," he said. "To be able to be back and play second base for opening day, that feels really good."
Showalter's decision to play Robinson Cano paid off.
Leading off in the top of the fifth inning, Cano noticed third base was wide open. With Nationals starter Patrick Corbin cruising through the first four innings, the Nationals opted to shift on the veteran lefty.
Cano laid down a bunt to the left side of the infield, making it securely to first base. It was his first bunt hit since his Yankee days in 2013 against the Red Sox.
"I was fast back then," Cano said. "I bunted it so hard that I ended up hitting a double."
Little did he know, this bunt against Burnes would kick things off for his team. Soon after, the Mets loaded the bases and Cano found himself on third base with catcher James McCann at the plate. McCann was hit in the ankle by a pitch, allowing Cano to score the first run of the game.
"One of the biggest parts of the game was Robbie's leadoff bunt. It kind of got the team running," Showalter said. "It's kind've funny how things seem to follow things like that."
It's something you don't see very often in today's iteration of the game. So much so that beginning next season, MLB will begin banning the shift altogether.
Cano isn't paying any attention to that. So long as they continue to shift on him, he's going to keep doing the same thing.
"As long as they give me third base open, I was going to try to hit it that way," he said. "For me, it's not about my numbers, you know. I just go out and get on base. Anything to win the game."
Robinson Cano did everything he could to win the game. In the end, he racked up his 21st hit in home openers, surpassing Albert Pujols for the most among active hitters. Most importantly, he helped his team win the game.
Get the Our Esquina Email Newsletter
By submitting your email, you are agreeing to receive additional communications and exclusive content from Our Esquina. You can unsubscribe at any time.