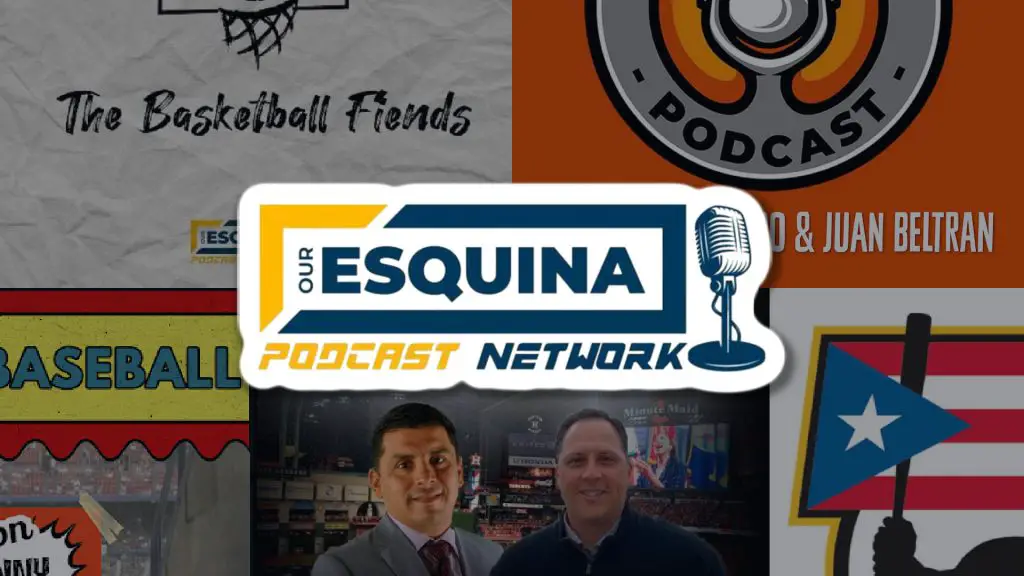 Our Esquina Podcast Network Launches
The Our Esquina Podcast Network features five shows hosted by veteran journalists, a former All-Star, an MLB announcer and more!
If you're anything like me, any dreaded chore is accompanied by Bluetooth earbuds and the latest episode of your favorite podcast. Washing the dishes, doing the laundry, taking out the trash, somehow all of it is made better with the distraction of a cherished show.
For those of you new to podcasts, where have you been all this time?
The medium gained popularity in the mid-2000s with the advent of Apple iPods. Given how convenient it is to download an episode and being able to play it at your leisure, podcasts continued to grow through the years.
Now, there are close to two million podcasts in circulation across multiple platforms, according to Podcast Insights. So you can imagine that if you're looking for a podcast in any particular interest, there's probably one – or 100 – waiting for you to download.
The Our Esquina Podcast Network will provide a different perspective from the Latino corner of the sports and culture world. Whether baseball, basketball, football, soccer, or pop culture we aim to entertain and inform the listening audience, five days a week, from our corner of the world to yours.
What's the Our Esquina Lineup?
With the official launch of the Network, Our Esquina will feature a lineup of five shows hosted by a veteran journalist, a former All-Star pitcher, an MLB announcer, and more. As the network grows, we will continue to add podcasts to the schedule.
There are currently three podcasts in the production stage, including one on the Mexican national soccer team, another on the U.S. Soccer team and Major League Soccer, and one on baseball player development with a former MLB assistant farm director.
Today, we'll reveal the first five podcasts in the Our Esquina Podcast Network.
Here's a breakdown of each show and the day new episodes will drop on.
Get the Our Esquina Email Newsletter
By submitting your email, you are agreeing to receive additional communications and exclusive content from Our Esquina. You can unsubscribe at any time.