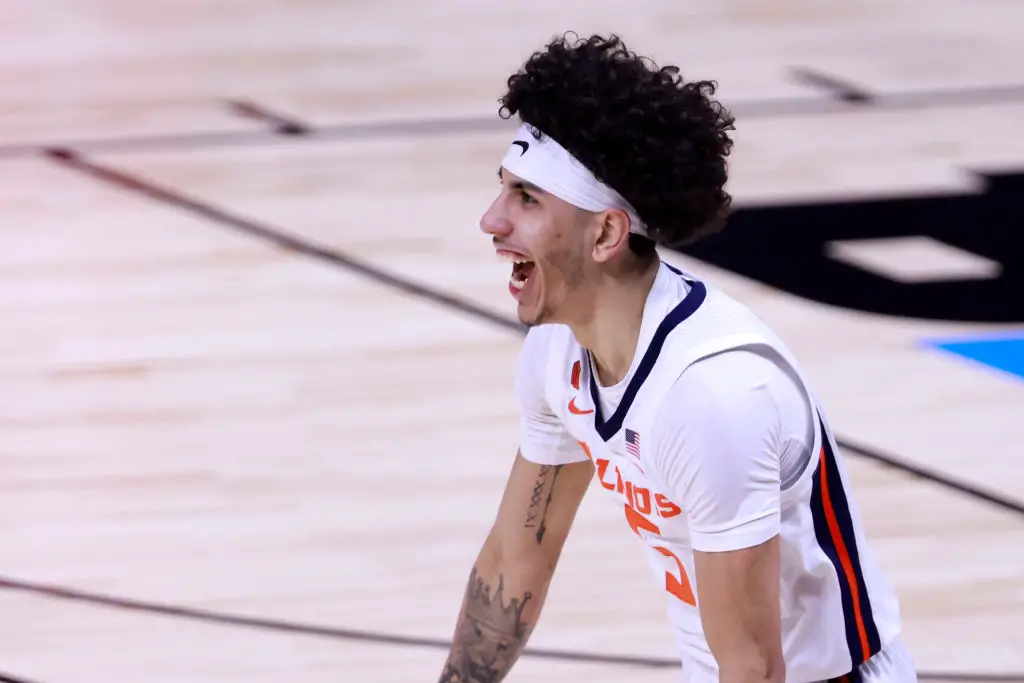 Illinois' Andre Curbelo Shows Puerto Rican Talent
Puerto Rican Andre Curbelo dishes hope with his assists at Illinois
Andre Curbelo is a name the nation will get to know in this upcoming NCAA Basketball Tournament. The native of Vega Baja, Puerto Rico, isn't just an All-Big Ten freshman and Sixth Man of the Year, although he has reason to be proud of earning those accolades after a sensational rookie season at Illinois.
Curbelo isn't just a rising young star on the Big Ten Champion Illinois Fighting Illini. The 6-foot-1, 175-pound point guard is a breath of fresh air for the Illini beyond his basketball ability. 
Curbelo and I share a love for basketball. Have I met him? No. Are my basketball abilities anywhere near his? No, and it's not even close. But seeing a Puerto Rican kid from the island no less rapidly become a star on a resurrected basketball program is incredible. As a fellow Puerto Rican who grew up playing basketball, it's hard not to root for the Long Island Lutheran High product. 
By finishing third in the Big Ten in assists in league play with 4.6 per game and sixth overall in all games, he has shown that puertorriqueños can be more than just elite baseball players. 
When I was growing up, Carlos Arroyo was the only Puerto Rican basketball player I could really recall off the top of my head. That was the list for me. Now here I am witnessing Andre Curbelo dish out no-look passes and weave past defenders like a Harlem Globetrotter as a freshman at Illinois.
It's phenomenal to see a young Puerto Rican succeed on the basketball court so early into his collegiate career. It's something I wish I had seen as a 13 year-old.
Andre Curbelo can inspire other Puerto Ricans
I hope it's something a young Puerto Rican kid sees now. To see someone who looks like them succeed. Seeing an individual go against the grain and find success beyond whatever stereotype or misconception a person may have about them just because of their ethnicity.
Curbelo's presence alone on this Illinois team is a novelty in college basketball. That's what makes Curbelo such a refreshing and unique player.
He has the ability to not only leave a lasting legacy with Illinois basketball but with the lore of Latino basketball players. So when I see a young guy like Curbelo ball out at my alma mater it's really cool. Not because he's been a big part in the team's success this season. It's because a young Puerto Rican kid can look at him and say, "I want to be like him."
Anyone for that matter can look at someone like a Curbelo and have the reassurance that they can be whatever they want to be, as cliche as that sounds. So what if it sounds corny. That's what makes Curbelo special.
He's a young talented basketball player on an Illinois team with national title hopes. He's also proof that Puerto Ricans aren't just baseball players. We can be whatever we aspire to be the same as any other human being. Most likely he'll be remembered as a basketball player, and that in itself would be remarkable.
He also has the chance to be remembered beyond what he does on the hardwood. 
Featured photo by Justin Casterline/Getty Images.
Get the Our Esquina Email Newsletter
By submitting your email, you are agreeing to receive additional communications and exclusive content from Our Esquina. You can unsubscribe at any time.