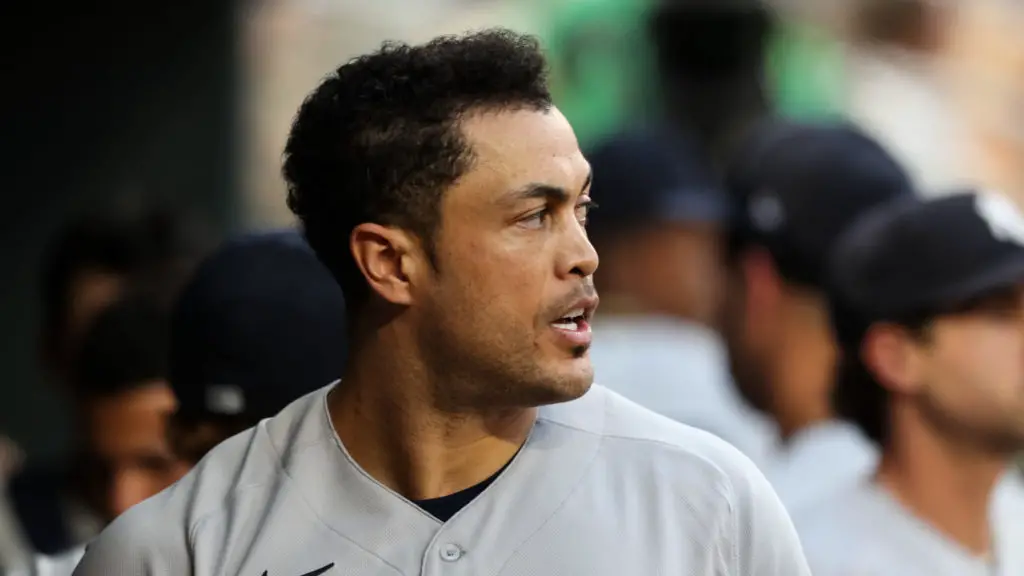 Yankees: Giancarlo Stanton Honors Puerto Rican Roots with 21
Yankees slugger Giancarlo Stanton proud of mom's Puerto Rican roots
New York Yankees outfielder Giancarlo Stanton's mother Jacinta Garay did her best to incorporate Latino culture into their daily lives. Even the slugger's name is highly influenced by latinidad.

In fact, his middle name, Cruz, was his mother's way of paying homage to her favorite singer Celia Cruz, the Queen of Salsa.
As such, on Roberto Clemente Day, Stanton paid tribute to his mother's Puerto Rican roots. The Yankees' slugger proudly wore the Great One's old No. 21 on the back of his Yankees jersey.
"What (Clemente) represented to the country, the sport, and to Latin players in general, it's an honor to be able to wear his number and go out there," Stanton said.
Clemente has been an important part of Stanton's life for as long as he can remember. Though his mother wasn't much into sports, she had a picture of "The Great One" displayed in their home in Los Angeles. 
For Stanton's mother, Clemente was a Puerto Rican icon. He was the premier Boriqua athlete of her time.
Little did she know, this photo informed much of what her son became in life.
"It was always pretty cool to see that every day and build into the player that I am and the goals that I wanted to accomplish," he said. "Like playing in the Big Leagues."
Giancarlo Stanton Getting in Touch With His Roots
Though Stanton wishes he could identify more with his culture – he says that he doesn't speak Spanish – he fondly remembers playing in the second ever MLB series played in Puerto Rico. He was just two weeks into his Big League career and wanted to make an impression. 
As such, in his final at bat of the first game, he hit a home run deep to left field.
Stanton also proudly recalls growing up in a Latino neighborhood in Los Angeles, going to Latino festivals and listening to Latin music. Now, in his fourth season in New York, where the largest population of Caribbean immigrants resides, he has gotten more in tune with his roots.
"I think that helped me know the culture more," he said. "And obviously being in a clubhouse that plays a lot of the music, the food, I'm getting more accustomed to that."
It has all been such an awesome experience for Stanton.
It's even more awesome seeing Stanton and players like him, nearly 50 years after Roberto Clemente's untimely death, wearing No. 21 alongside current Clemente Award nominees, previous recipients, and other Puerto Rican players.
Get the Our Esquina Email Newsletter
By submitting your email, you are agreeing to receive additional communications and exclusive content from Our Esquina. You can unsubscribe at any time.