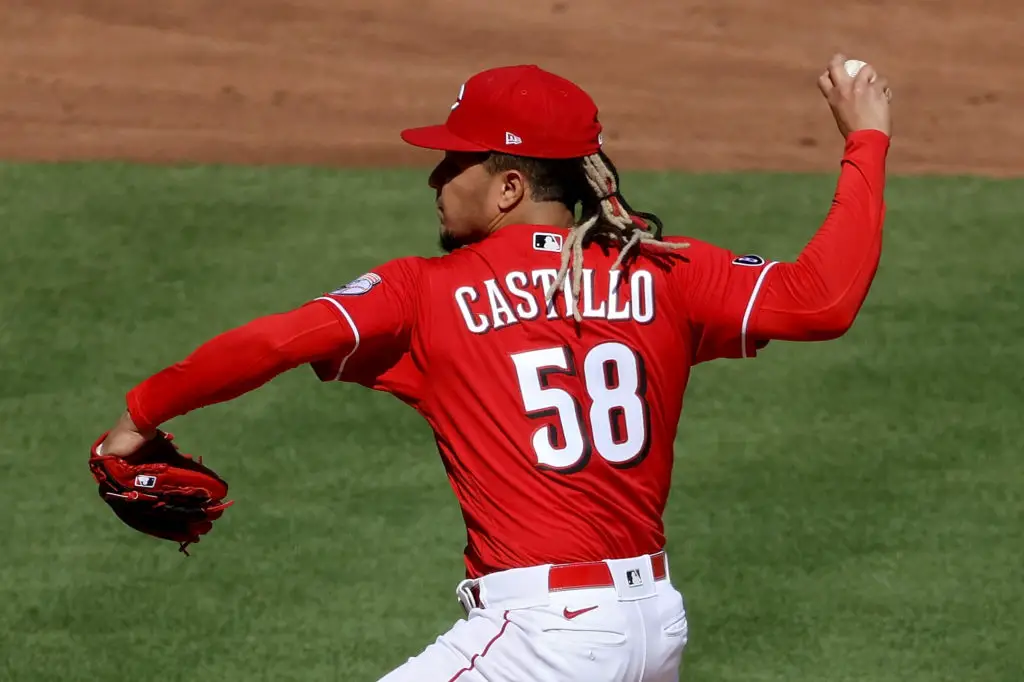 Cincinnati Reds: Dissecting Luis Castillo
Finding out what's wrong with the the Dominican ace, and how you fix him.
Cincinnati Reds starter Luis Castillo could not have imagined starting the 2021 season this way. Through eight starts, the Dominican righty has a league-high 7.71 ERA. Along with his 1-5 record, it is by far the most dreadful start of any season in his career.
It gets worse. Despite leading the league in games started, he has allowed the most hits (55) and earned runs (32) of any MLB pitcher so far this season.
Hitters are simply teeing off on Castillo. Batters are hitting .335 against him. Opponents have already hit six home runs off Castillo, one more than he surrendered all last season.
A brief look at Castillo shows the frustration on his face. Even Reds catcher Tucker Barnhart took notice during Castillo's most recent start against the Colorado Rockies.
With Rockies outfielder Connor Joe leading off the third inning, Barnhart set up inside on a 3-2 pitch. The result was not what the catcher expected, a sinker that landed in the left-handed hitter's box for ball four.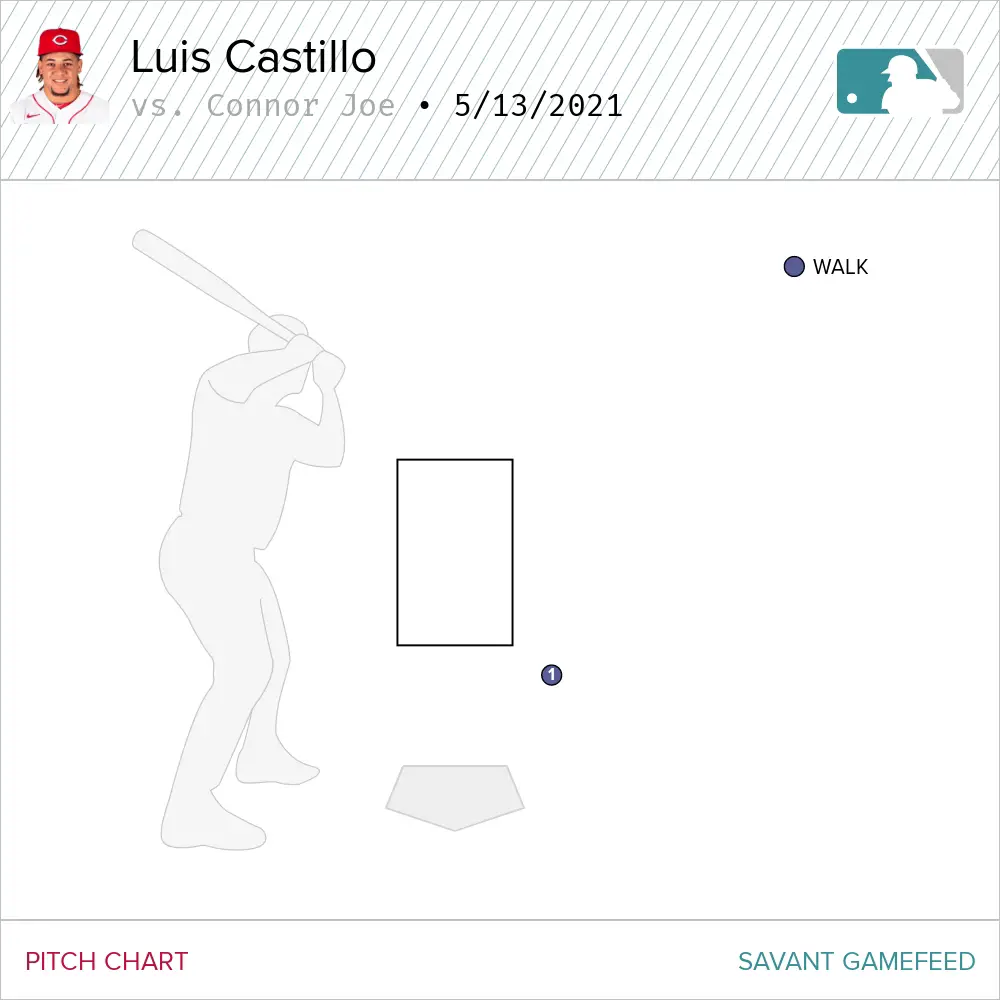 This prompted Barnhart to visit the mound as Castillo was visibly frustrated.
"Man, you having fun?" Barnhart asked him.
Despite that question breaking the tension – Castillo can be seen smiling – you would have to imagine that Castillo just can't be having fun.
Luis Castillo's frustration warranted
This season, despite a league-wide increase in fastball velocity, Luis Castillo's speed is down from 97.4 to 96.2 mph. What's more, his four-seam fastball and sinkerball are very hittable. Combined, batters are averaging .452 when he uses those pitches.
Even his slider appears more hittable this season as it has suffered a decrease in spin rate. Against this breaking ball, batters are averaging .235, up from .182 last season.
Because his arsenal appears weaker than it was, hitters are able to lay off pitches out of the zone. In fact, hitters are swinging and missing on pitches out of the zone just 32% of the time. That's down from 53.1% last season, a 21.1 point drop, ninth-worst in all of baseball.
It is also making Castillo rely increasingly on his changeup, which he is using 35% of the time. That's more than any other pitch in his repertoire.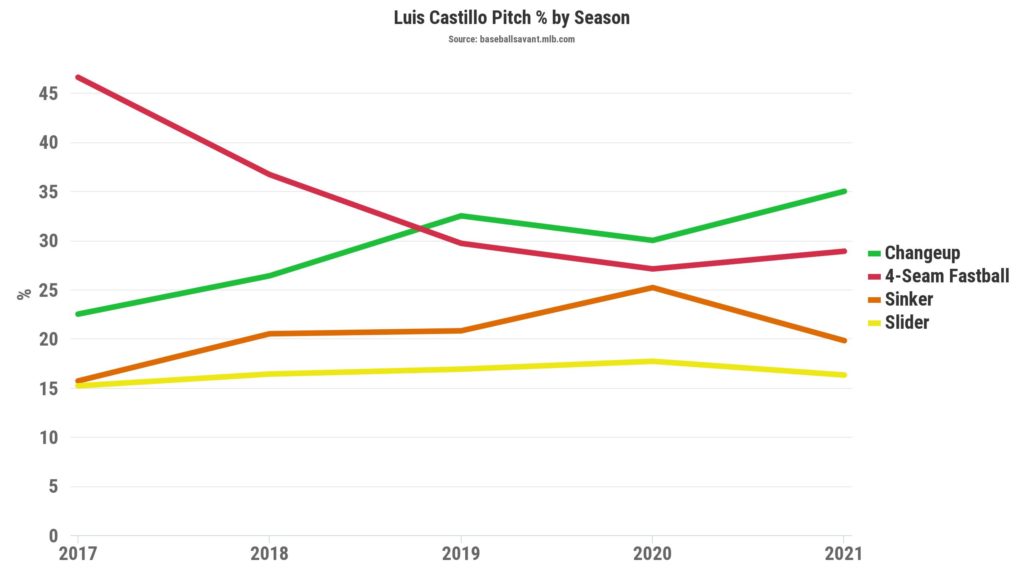 When asked what could be causing Castillo to struggle so much in the early going, Cincinnati Red catcher Tucker Barnhart indicated that the righty might be dealing with some mechanical issues. More specifically, he said Castillo is "pulling off," which is causing Castillo to pull the ball in on righties and away on lefties.
A look at his pitch chart will show that this is true. If you were to draw a line down the center of the strike zone, the vast majority of pitches are overwhelmingly in on righties and away on lefties.
Pair his decrease in velocity with a lack of command and you have a recipe for disaster.
With the Reds' season a quarter of the way through as they trail two teams in the NL Central, they better hope Castillo can find it. Without him, they're doomed.
Get the Our Esquina Email Newsletter
By submitting your email, you are agreeing to receive additional communications and exclusive content from Our Esquina. You can unsubscribe at any time.