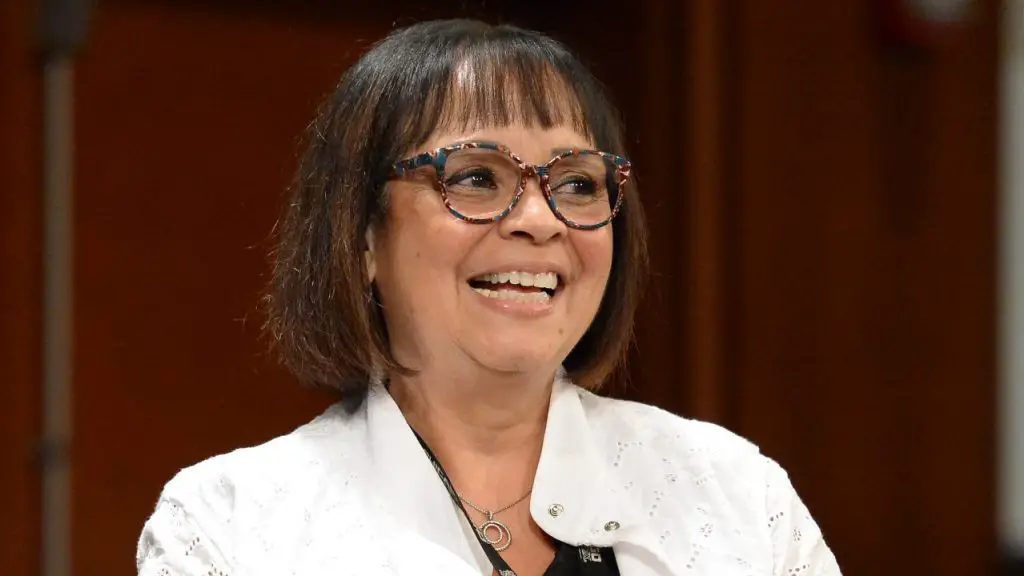 White Sox's Grace Guerrero Zwit is an unsung pioneer
Latina pioneer Grace Guerrero Zwit is an inspiration to Latinos and women in baseball.
Grace Guerrero Zwit is a name you may not know. But the Chicago White Sox's director of minor league operations is a stalwart behind the scenes.
Zwit became one of the first women to work in baseball operations in 1982. Now the daughter of Mexican immigrants is one of the highest-ranking women in baseball. 
Zwit grew up not far from Old Comiskey Park. She still has fond memories of attending $1 dollar games on Sundays with her father, who immigrated from Mexico at 14 years old. 
Her father was a role model, earning a GED and going to trade school to become a welder after coming to the United States not knowing a word of English. She learned much from him, including the value of hard work.
However, she was never as big of a baseball fan as her father. Zwit's father was actually as excited if not more when she first began working for the White Sox. 
Unlikely path for Grace Guerrero Zwit
"I never envisioned myself working in baseball," Zwit said. "I did not even know what the guts of baseball were."
Zwit's path to Major League Baseball was different than most. Since her parents could not afford to pay, she did not finish college. However, she took every opportunity available to her to learn through hands-on experience. 
As a favor to a friend, Zwit interviewed with the White Sox's then-general manager Roland Hemond because of her ability to speak Spanish. Zwit functioned as a translator as the White Sox were increasing their presence in international scouting and player development.
Her desire extended past that role. She used her opportunity to learn about the inner workings of the sport. From her initial role, Zwit went on to participate in all things involved in the business side of baseball operations. She dealt with budgeting, roster management and even immigration issues.
Zwit began her rise under current White Sox executive vice president Ken Williams when he was the director of minor league operations. Williams was a mentor and inspiration for Zwit. 
She would put a letter together for her boss and take it to him for his approval with his name on it. 
"Why is my name on here? You wrote it. You need to sign it," Zwit recalls Williams telling her. 
Williams challenged Zwit and gave her opportunities not all men would have when she was beginning in the industry. At the time, she was one of the few women who were not assistants working in the White Sox's office.
Zwit's success stemmed from her hard work ethic and mentality. She was never afraid to take on responsibilities.
Fearless attitude helped
"I wasn't afraid of it," she said. "I might have been nervous about something, but I never let people see that. I think you need to exude confidence so that they have confidence in you." 
As a new role opened up when a member of the organization moved to a new team, Zwit believed she could do the job. 
"They were not even considering me," Zwit said. "They were looking at men's resumes until I said I think I could do the job and (Williams) was taken aback."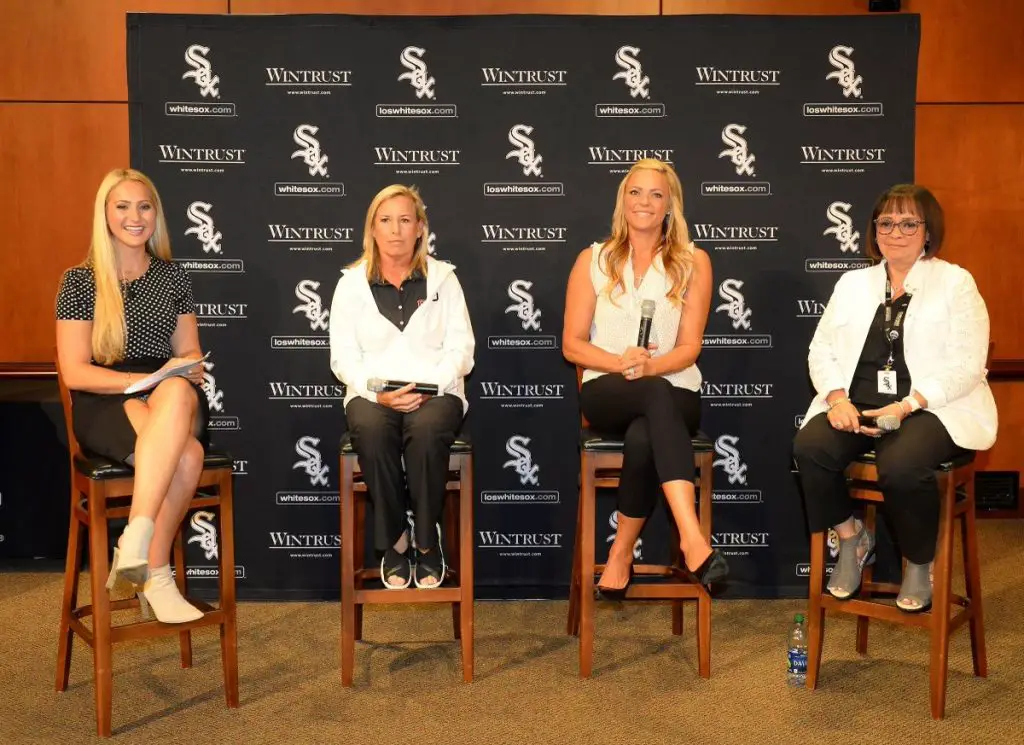 Williams supported Zwit, believed in her, and endorsed her promotion to the higher-ups. She went from sitting in on budget meetings to managing the whole Player Development budget as well as having her hand in most things behind the scenes.
"Grace has been an invaluable member of the White Sox organization for decades," Williams said. "She is smart, thoughtful but is as competitive and fearless as any player we have had through the years. 
"I don't know what I would have done without her all these years. I do know I and we, as an organization, wouldn't have been as effective. She is my friend, and I have valued our laughs through the years as well as our tears in this thing we call life."
As Zwit ascended the ranks to Senior Director of Minor League Operations, she was always an advocate for the young players coming out of Latin America. Many do not speak English, have not finished high school.
Zwit remembers some who did not even know how to write their name when they were signed. For many years, Zwit has been involved in the program to teach the Latin American signees Spanish, English, and now an education curriculum to help them get high school diplomas.
Empathy for those like her father
In these players, Zwit sees her father and imagines the challenges they go through to learn the language and culture as what her father faced when he immigrated to America.
"I had more sympathy just because I knew what my dad went through," she says.
Under her guidance, the program has been a huge success due to her ability to connect with young players. Zwit believes some of her greatest moments in baseball are seeing them progress both on the field and in their education.
"Seeing young players reach the Major Leagues is the reason why you do it," she said. "Any young players, when you see them out there, you are proud of them."
In addition to those who succeed on the field, Zwit remembers her "stars" who devote themselves to their education and picking up English such as current major leaguers Yolmer Sanchez and Eduardo Escobar.
Zwit is particularly dedicated to the education program to help the players with life after baseball.  Two of her former stars, Luis Sierra and Louis Silverio, now work for the White Sox after they finished their playing days.
Zwit recommended Sierra for a job as a bullpen coach with the White Sox. He now works as an instructor. He has also coached for his native Colombia in the World Baseball Classic. 
Silverio received a college scholarship and now works in Player Development. He supervises the White Sox Dominican Program while also pursuing an MBA. 
"We couldn't let him go," she said. "We had to get him in the organization somehow."
Another one of Zwit's most cherished moments from her career is the 2005 World Series championship. On a more personal level, Zwit was able to take her father to the World Series. 
"The World Series was probably the most satisfying thing about anything I've done in baseball," she said. "To see my dad be able to enjoy that with my boys."
Grace Guerrero Zwit sets foundation
Zwit has transitioned to working on contracts and paying players. As she enters her 39th year with the White Sox, Zwit is focused on ensuring the continuation of her work and the future of the education program, having a full-time educator hired to take over the program and put together a robust curriculum for the young signees. 
Zwit's best piece of advice from her career in baseball is "learn to be good listeners. If you're going to speak up, know your audience and know the right time to speak up. It's really good to listen and learn in the early years." 
For young Latinos and Latinas, Zwit believes that in this day and age, going to school and getting an education is the best way to increase our representation in the sport. 
"There are so many jobs in baseball," she said. "It does not necessarily have to be in baseball operations. There are so many different areas that there is stuff out there for everyone." 
Zwit notes that the baseball industry is not just for men. The Marlins hired Kim Ng as the first woman general manager in baseball history. Baseball is still an incredibly male dominated sport. 
"Young women need to see the women in baseball succeed and see them growing in their positions," she said. "That will give them the drive." 
Zwit is a Latina pioneer. Her story is an inspiration to all Latinos, Latinas, and women finding their way in baseball. 
Get the Our Esquina Email Newsletter
By submitting your email, you are agreeing to receive additional communications and exclusive content from Our Esquina. You can unsubscribe at any time.