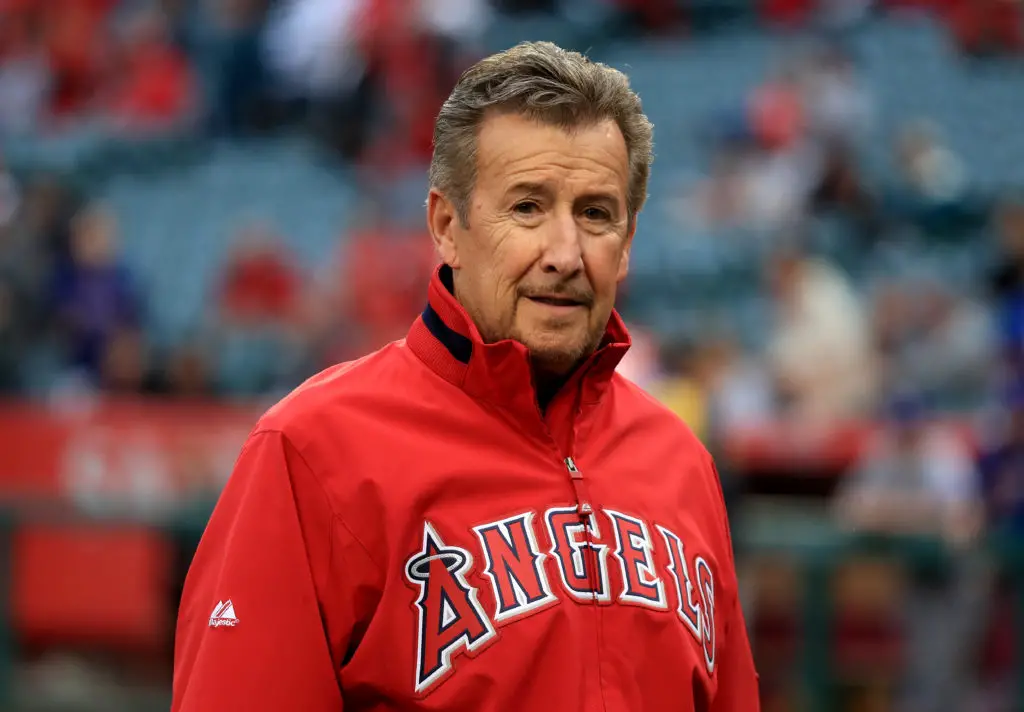 Gomez: It's time for Arte Moreno to go
Arte Moreno isn't going anywhere.
Arte Moreno did his best Jordan Belfort – The Wolf of Wall Street – impersonation earlier this week. After announcing that he would explore a sell of the Los Angeles Angels last summer, the Mexican American billionaire pulled the team off the market.
This must come as a huge disappointment to Halos fans who have suffered through two decades under Moreno's ownership.
The Angels are one of Major League Baseball's crown jewel organizations. A franchise said to be recieving offers of up to $3 billion, yet they haven't won a Postseason game since 2009.
In that span, nine different teams have won the World Series. This includes the Kansas City Royals, Washington Nationals and Atlanta Braves. Those are franchises of less financial worth than the Angels.
A Vicious Cycle
Arte Moreno's ownership of the Angles has been disappointing in large part because of poor player personnel decisions. This is a team that is consistently posting Top 10 payrolls with little to show for it.
They offer big money to free agents who rarely pan out for one reason or another. PVernon Wells, who earned close to $50 million over two seasons (2011 and 2012) with the Angels, had a 0.6 fWAR to show for his time in Anaheim.
Future Hall of Famer Albert Pujols was on track to produce the greatest career in MLB history before taking his talents to Anaheim. "The Machine" was paid $240 million over 10 years to play for the Angels, producing a mear 5.7 fWAR. That's the worst fWAR among all MLB players with at least 5,000 plate appearances throughout the length of the contract
Even Anthony Rendon has struggled since joining the Halos. After signing his megadeal — seven years, $245 million — with the Angels, the All-Star infielder has vastly underperformed
The list goes on and on. And now, the Angels have to decide whether to lock Shohei Ohtani up for half-a-billion dollars, further hampering the team's flexibility.
More Organizational Chaos
Then, there's the mishandling of manager Joe Maddon. At the time of his signing, it appeared the Angels were finally headed in the right direction. They finally had a manager who exceeded expectations throughout his tenure in Tampa Bay and who was at the helm when the Chicago Cubs broke their 108-year World Series drought.
The marriage didn't last long. Maddon was fired before his contract expired and was given a $1 million buyout.
The latest controversy might be the worst. With the popularity of MLB continuing to soar among Latinos, the Angels appear to have put the kibash on Spanish-language broadcasts. This despite Moreno being the son of Mexican immigrants, and Latinos representing 54% of Anaheim.
It's clear that in deciding to stay, Arte Moreno doesn't appear to have the organization's best interest at heart. His tenure would prove that the team is better without him.
Kudos to Moreno. I applaud his dedication to the Angels. He needs to get the hint, though. It's time to go.
Get the Our Esquina Email Newsletter
By submitting your email, you are agreeing to receive additional communications and exclusive content from Our Esquina. You can unsubscribe at any time.